ViewSonic PA505W
白色高度/彩色亮度3500流明;WXGA 1280×800;ViewSonic PA505W支援筆記型電腦及智慧裝置APP投影,獨有ViewSonic輕鬆方便的輸出介面,實際快捷;色彩對比度22000:1;光度護目柔和,色彩豐富;影像真實呈現;流線外型輕巧;光源壽命,高達15,000小時。
Impressive Audiovisual Performance
Bright Images in Any Environment
3,500 ANSI lumens of brightness and a 22,000:1 high contrast ratio guarantee the production of bright images in any environment, including rooms with high ambient light.
3,500ANSI Lumens
22,000:1Contrast Ratio
Room Filling Sound
Designed with ViewSonic's proprietary SonicExpert® technology, the speakers have been given an enlarged chamber and a more powerful amplifier to deliver immersive sound.
SonicExpert®Technology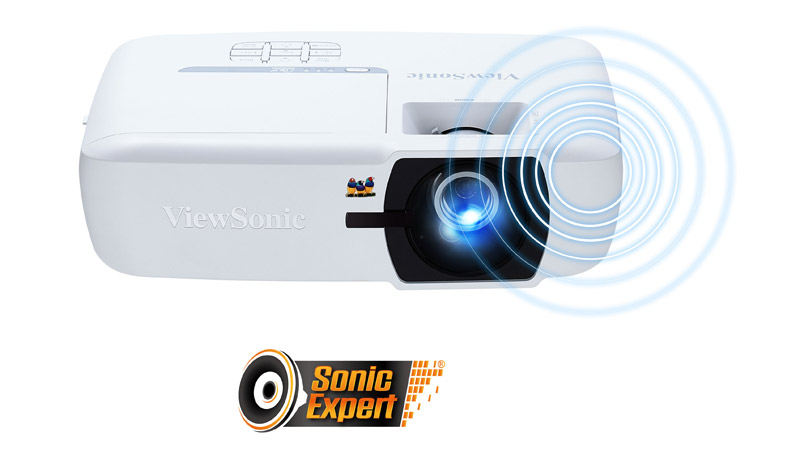 Pinpoint Color Accuracy
ViewSonic's proprietary SuperColor™ Technology displays a wide range of visible color, ensuring that users enjoy more realistic and accurate color in both bright and dark environments without sacrificing image quality.
SuperColor™Technology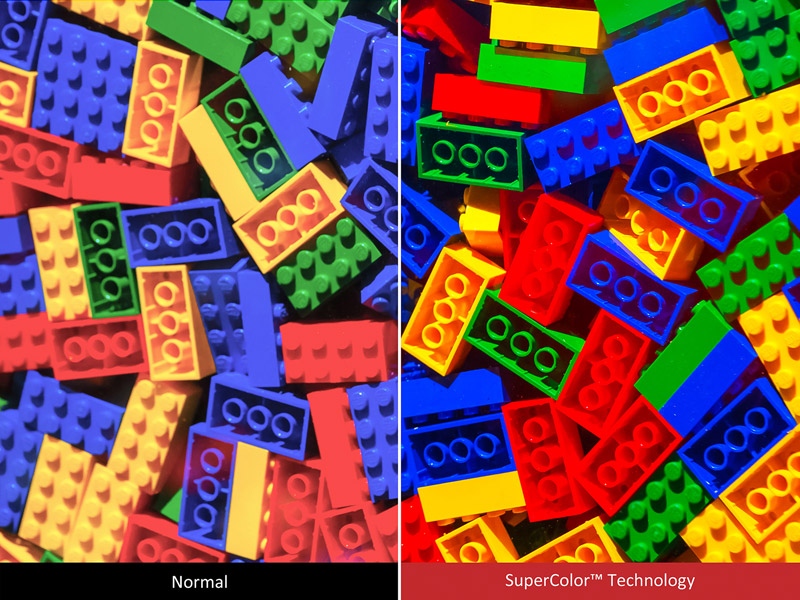 Fine-Tuned Viewing Modes
Choose from 5 unique preset viewing modes to provide the best settings for your usage:
Brightest Mode: For environments where the maximum brightness is required
Presentation Mode: High-brightness and a high contrast ratio for presentations in brightly lit environments.
Standard Mode: Enhanced color, similar to that of a PC or Notebook.
Photo Mode: Natural color for general viewing
Movie Mode: Saturated color for a better movie watching experience in dark environments.
5Color Modes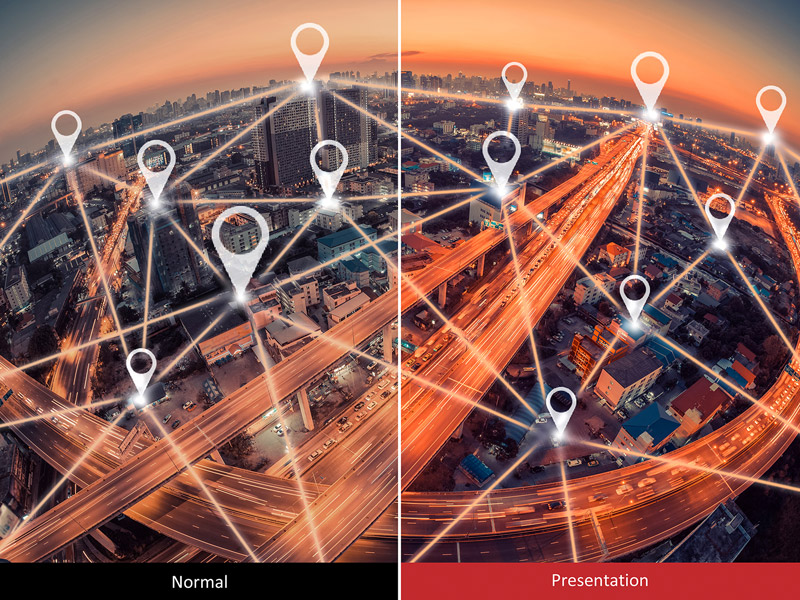 Immersive 3D Experience
PA505W's HDMI port allows users to project 3D content directly from 3D Blu-ray players and HDMI-enabled devices such as laptops, tablets, and media players.
HDMI
3D Blu-ray
Ease of Use
More Connectivity
Equipped with 2 HDMI inputs, PA505Ws allows multiple users to connect laptops or mobile devices for a high-definition experience without taking time to take turns.
Dual HDMIInputs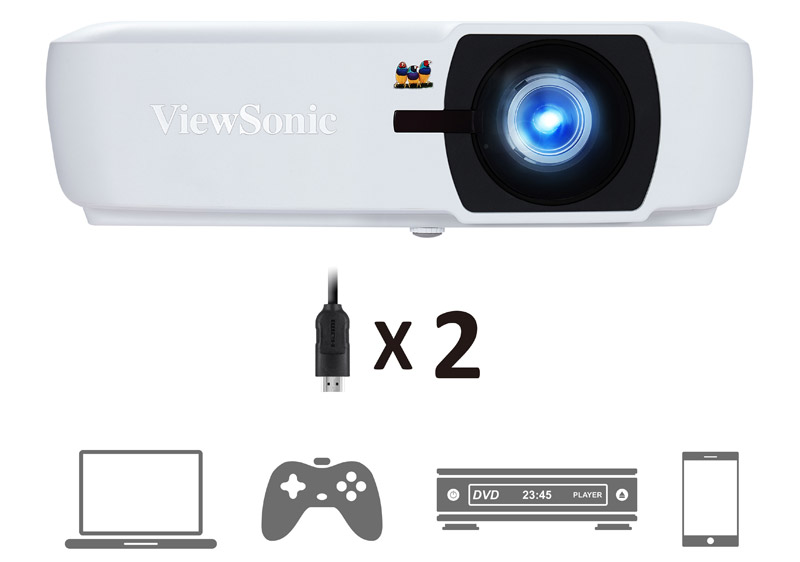 Integrated Power Source
A built in USB power output (5V/1.5A) can be used to supply power to HDMI dongles, eliminating the need for separate power adapters for connected dongles.
USB 5V/1.5A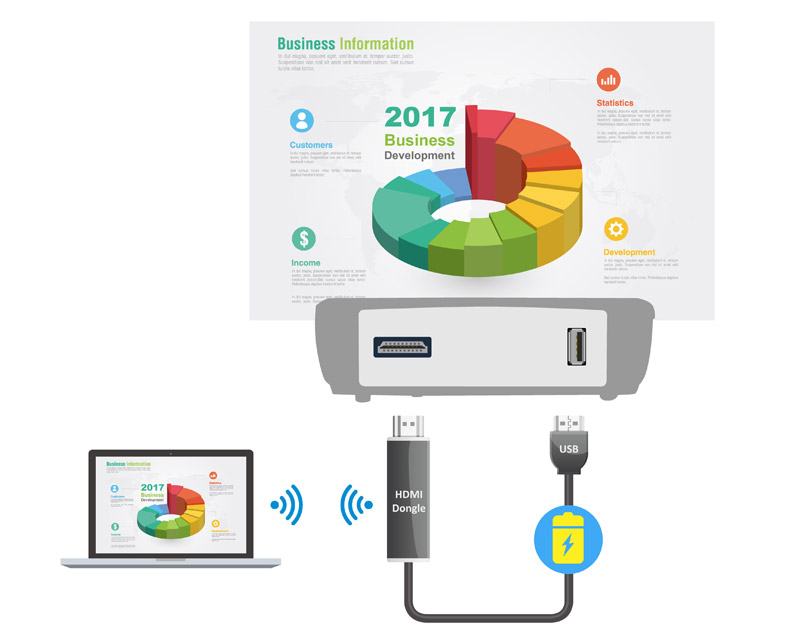 Instant Activation
Get your projector up and running in an instant with two simple settings:
Direct Power On: Simply connect the power cord and begin; the projector will power itself on automatically.
Signal Power On: The projector will power on automatically upon detection of an HDMI or VGA cable connection.
InstantActivate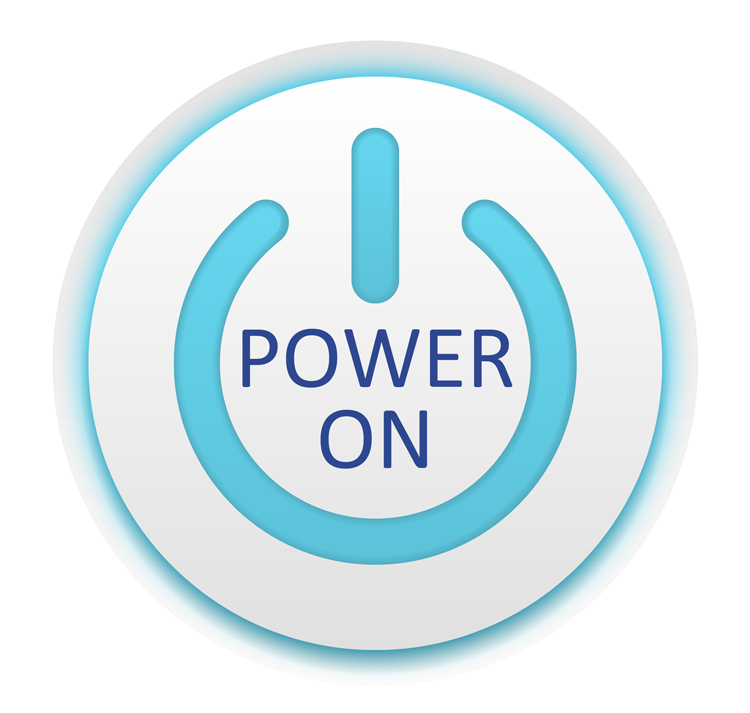 8 Control Codes from a Single Remote
This projector remote can be assigned 8 different control codes for effortless simultaneous projector selection, configuration, and operation during lessons and meetings. The remote can also operate certain projectors individually when codes are synced on both the projector and on the remote control.
8Control Codes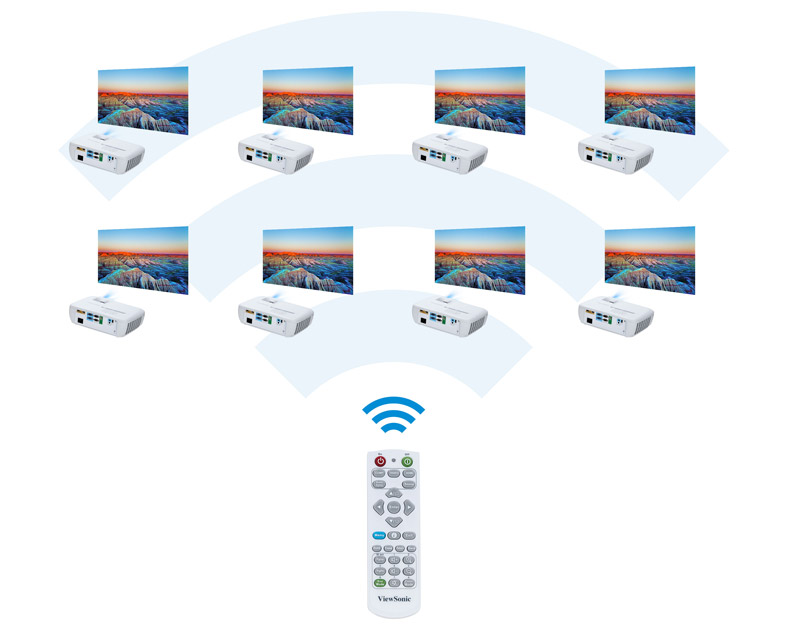 Time Management Assistance
Presentation Timer is an embedded on-screen timer which helps users with time management during presentations. Once a specified time limit has been reached, the projector will signal this to the presenter with a beep to keep the presentation running on time.
Presentation Timer
Attention Refocusing Capabilities
Using PA505W's Blank Timer, presenter can refocus the audience's attention back onto them by hiding the screen's image at different points during a presentation. Addition, Blank Timer can also be used as a general reminder, such as for when to take breaks.
Blank Timer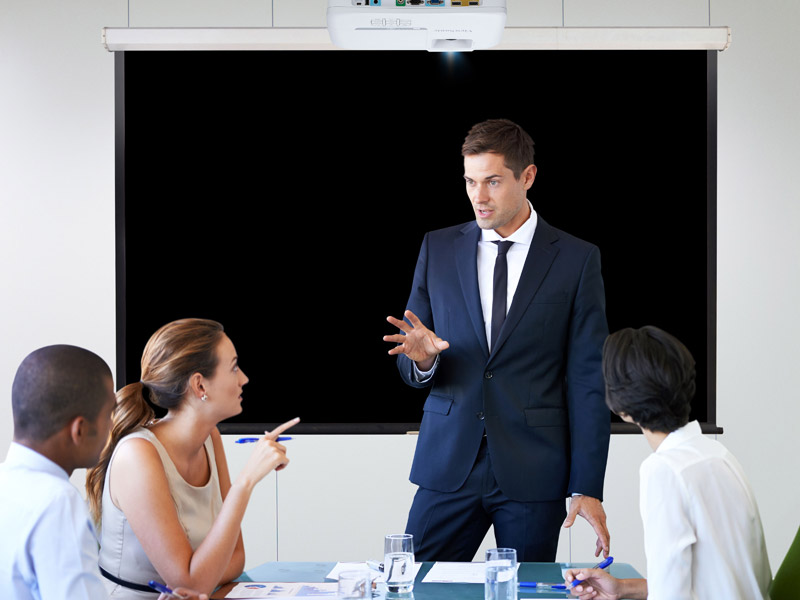 Low TCO
Automatic Sleep Timer
Forgetting to shut off projectors is a common occurrence, especially in public places such as classrooms and meeting rooms. PA505W's sleep timer allows you to determine when the projector should put itself into sleep mode automatically.
Sleep Timer

Auto Power Off
When no signal has been detected, the projector will automatically power off to conserve energy and extend lamp life.
Auto Power Off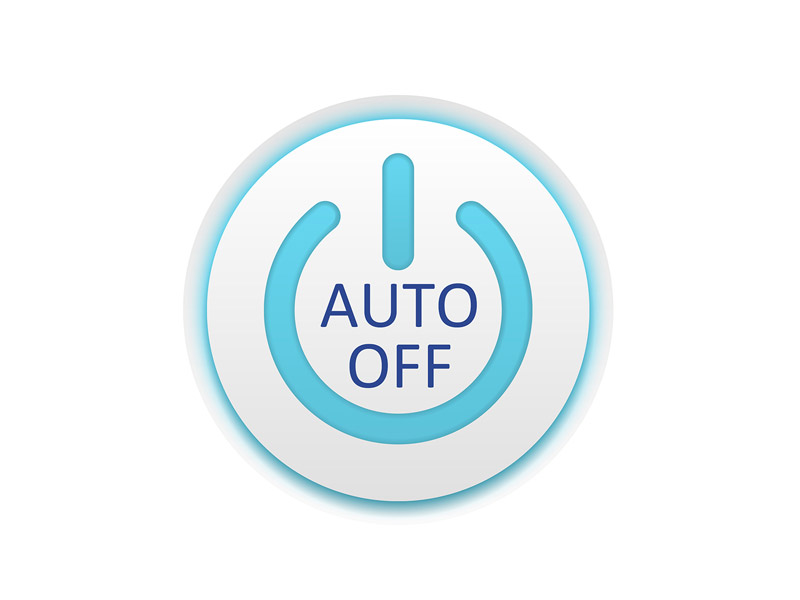 Exterior & Rear I/O Connectors